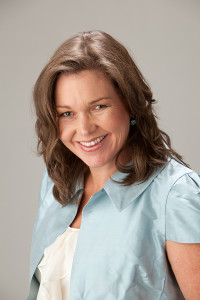 Using the power of LinkedIn and social selling to help you create leads and grow your business.
Done right, social selling on LinkedIn can be the most effective way to find more customers and grow your business. It's about growing your network and maximising the power of connections you already have.
That's where Kate comes in. She can quickly understand your business needs and goals, helping you develop a practical strategy to achieve them online. This comes from her unique breadth of experience – a deep understanding of the LinkedIn platform and years in corporate business development and key account management. Kate's not just another social media consultant – she knows business and how to make LinkedIn work for you.
Why choose Kate?

Over 7 years in business as a LinkedIn specialist with in-depth New Zealand market insight
Expertise in business development with small, medium and corporate businesses
Has your business at heart
A speaker and presenter at multiple events and conferences
LinkedIn and business development services:
Kate is a LinkedIn trainer and consultant, social selling specialist and a connector. With her strategic understanding of business development and social selling, her clients see immediate value – using the power of LinkedIn to get RESULTS for their businesses or careers.
She works with clients providing:
LINKEDIN PROFILE WRITING & OPTIMISATION – take control of your personal brand and be the professional you want to be online.
LINKEDIN PROFILE OPTIMISATION ZOOM WORKSHOPS – learn from the comfort of your own desk with 3 x group Zoom sessions.
LINKEDIN SEMINARS – learn the secrets of LinkedIn's most successful users.
CUSTOMISED LINKEDIN TRAINING – one-on-one and group sessions where you'll learn how to use LinkedIn to target your specific business goals.
SOCIAL SELLING – Kate will teach you to find leads and create new customers for your business using the power of LinkedIn.
LINKEDIN STRATEGY – understand how LinkedIn can fit into your growth and marketing strategy for maximum results.
Are you:
A BUSINESS OWNER looking for more customers and sales?
An ENTREPRENEUR wanting to attract more opportunities, more clients and take control of your professional brand online?
An INSURANCE BROKER or REAL ESTATE SALES AGENT who would like to attract more clients and be seen as a leading expert in your industry?
A PROFESSIONAL accountant, coach, consultant or designer who wants to build your personal brand and be seen as a leading expert in your industry?
A SALES MANAGER OR DIRECTOR wanting your team to use social selling to create leads and sales to ensure they achieve their sales targets?
A JOB SEEKER, graduate, woman returning to work or an immigrant who wants to increase your networks, build your personal brand and find more job opportunities?
Make the most of LinkedIn, make your networking more powerful – email Kate now on kate@forceofnature.co.nz