LinkedIn Profile Optimisation
Take control of your professional brand online. Are you aware that people Google your name before or after meeting with you? And that when they Google you they … Get Started...
Linkedin Boot Camp
No more cold calling Learn the secrets of social selling at LinkedIn Boot Camp. There's a better, smarter way of growing your business. LinkedIn has the power to get your business in front of the right people at the right time. During this LinkedIn … Find out more...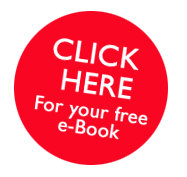 Free e-Book from LinkedIn - featuring Kate
Download LinkedIn's recently published e-Book,
"Social Selling Tips by Leading Social Selling Thought Leaders".
This is a great resource for anyone keen to learn more about social selling from world experts - including Kate. It's free from LinkedIn.