Get LinkedIn tips, articles & event dates direct to your inbox

LinkedIn Profile Optimisation Workshops
Over 3x Zoom sessions, learn how to optimise your own LinkedIn profile in alignment with your goals. VIP bonus 1:1 feedback sessions also available.
Two different workshops tailored for:
- Business owners, Coaches and Consultants
- Job Seekers
LinkedIn Profile Optimisation
Take control of your professional brand online. Are you aware that people Google your name before or after meeting with you? And that when they Google you they … Get Started...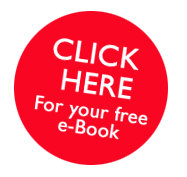 Free e-Book from LinkedIn - featuring Kate
Download LinkedIn's recently published e-Book,
"Social Selling Tips by Leading Social Selling Thought Leaders".
This is a great resource for anyone keen to learn more about social selling from world experts - including Kate. It's free from LinkedIn.