I am asked 'how do I create results with LinkedIn' so often that I have created a brief summary of the approach and steps I recommend to introduce you to this powerful business development method.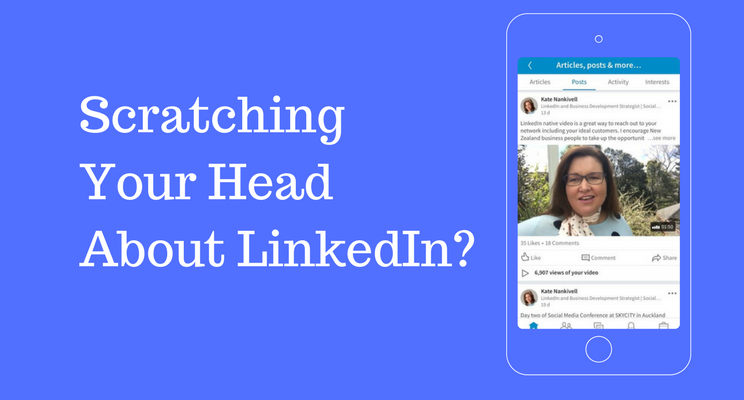 Optimise Your Profile
This is essential! Optimise your profile in line with your business objective(s) and make your profile a resource for your ideal clients. If you don't then the opportunity cost is lost business.
This includes being sure that all your messaging and communications on LinkedIn are consistent with that objective(s). I am frequently asked to audit the profiles of clients and often the profiles are incomplete and are more like a CV or resume and they include outdated information that is confusing for those reading your profile.
Build a Laser Focused Network
Build a laser focused network populated with your ideal customers or the people in the positions that would hire you. This is critical to your success on LinkedIn. You can search for exactly who you want and then invite them to connect with you. And for those of you in B2B businesses the GREAT news is that this is easier to do on LinkedIn than any other platform.
A friend got excited recently because she had reached over 1,000 likes on her Facebook business page. This was great and it got me thinking as she can't be sure that all who like her page are her ideal prospects. What I want YOU to get excited about is that on LinkedIn you can build a targeted network populated purely with your ideal prospects – AND you can do it fast!
Personalise All Invitations To Connect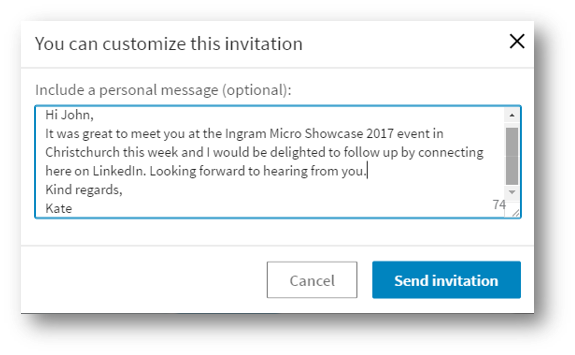 Personalise all invitations to connect. If you want to differentiate yourself from the crowd, then go that step further and compose an invitation that explains why you want to connect. Research the person by checking out their profile and mention something or someone in common. If you simply click the blue connect button you will not be any different from the rest and you haven't secured the connection by giving them a reason to say yes to you.
Say Thank You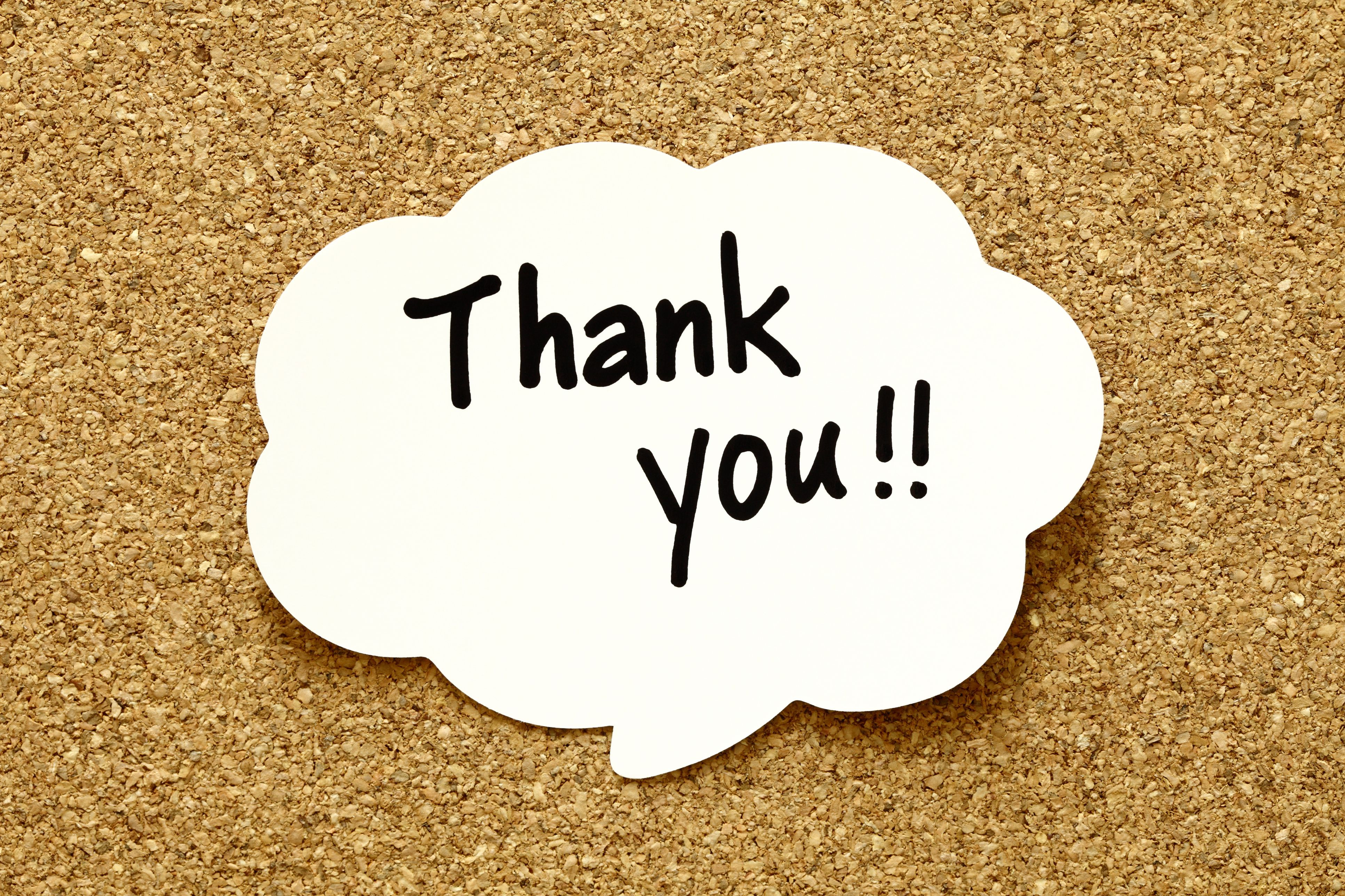 When your ideal prospective customers say yes to a connection request, say thank you. It's not only good manners, it goes a long way to starting to build rapport which is an essential element in building a new relationship. And don't stop there – stay in touch and seek to add value to your connections by sharing articles and other value adds.
Share Content With A Network Of Your Design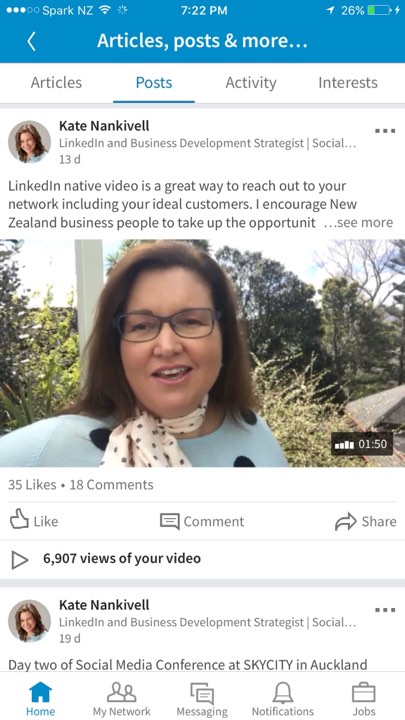 Once you have started to grow a network populated with your ideal customers then you have a meaningful audience to share targeted content with at each stage of the buyers journey. This can include short form posts, LinkedIn native video and articles using the LinkedIn Publishing platform (like this one). Prior to that if you share content with a network that has evolved organically you will be working without an effective strategy and you are likely to get 'crickets'.
Share LinkedIn Native Video
LinkedIn native video is a highly viewed content option on LinkedIn and it has changed the nature of the LinkedIn feed for the good. If you want to create connection and build the know, like and trust factor with your network then start sharing LinkedIn native video.
Track The Analytics
Measure the success of your content with the readily available analytics on LinkedIn and the engagement including likes, comments and shares.
Want To Know More?
The above is a high level description of the process and there is much that sits within each step. If you would like to know more then please get in touch by emailing kate@forceofnature.co.nz